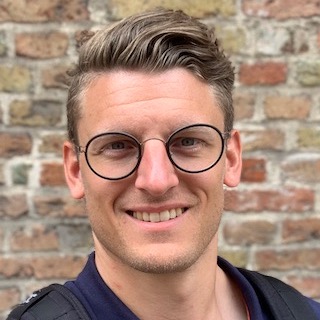 About me
I've been working with information technology & people since late 2008 where I ended my education. Since then I've worked as different roles on a multitude of projects and programs. All this allowing me to develop both my personal and professional skills.
I absolutely love working as an enterprise architect as I'm working closely with the business while at the same time working closely with developers and architects. In my opinion this is where the magic happens! We constantly inspire each other to be more ambitious and to find clever solutions to our problems might they be business related or pure technical.
Personal
I absolutely love to ride my bike, so I do that alot! For me it's a perfect way of keeping in shape and clearing the head after a long day of work filled with complex topics and decissions. The last couple of years I've managed to train througout the winter so my form is pretty decent 😉 Ping me if you wanna go for a ride 🚴🏼‍♂️💨
When not riding my bike I love spending time with family and friends. I enjoy a nice dinner in good company. My wife and I are also spending quite some time in our garden as we're trying to farm as much of the vegtebales we need ourselves. I must admit it's mostly her idea and effort, but I help a little now and then 😇
Feel free to reach out if you want to know more about what I do or are doing similar work - I love to share and learn!
Employment history
Jan 2020 - present
Enterprise Architect
Bunker Holding A/S
Cloud adption
Event-driven architecture
Business development
I've already learned a lot and keep on learning every day. At my watch we've introduced an integration platform (events & API's), event-driven architecture, a more structured approach to cloud computing and helping the business succed with faster and better cloud adoption. Currently working a lot with innovation and finding a concept which allows us test some great ideas and find out if they should be a product or service.
Jan 2019 - Dec 2019
Lead Domain Architect
Bankdata
Solution Architecture
Angular mono-repo setup
Azure AKS workloads
Travis CI with Snyk integration
We were set out to build the best homebank app in DK using best in class technology and working methodologies. We wanted to deliver a unique experience on both mobile a web. This was acheived by applying a mobile-first mindset and using Angular, Nativescript with and a rather complex build setup building to both iOS, Android & web.
This was one of the most complex working scenarios I've every been in both because of all the new technology & because we needed to find new and clever ways of working together. As lead architect my resposibility was to ensure that we didn't cut too many corners and ensure that we found the right solutions and technical designs for our problems. At this project there were a lot of new tech for everyone, so we also needed to spend some time guiding and helping each other take responsibility in our new roles.
Jan 2017 - Jun 2019
Domain Architect
Bankdata
Microservice architecture
Domain driven development
Openshift/Kubernetes
I was asked to be architect on this big real-estate program. The program should replace an old 3rd party real-easte platform that Totalkredit had been delivering to our advisors. Totalkredit decided that they instead would expose API's and no UI. this should instead be developed in the different Bank Centrals ensuring effective implementation with the advisors other tools and systems.
I was on the program from the start hence I was in on all the big decissions regarding technology and architecture. This was very exciting because we went from monolithic portal java development to single page Angular app, and moved from Monoliths to Microservices in containers. We also gained alot of experience with automated testing and how much confidence is needed for actually doing trunk-based development. I my humble opinion we actually got a couple of real devops teams going.
Nov 2013 - Jan 2017
Solution Architect
Bankdata
System design / architecture
Development of portlet framework on JSR 286
Development of web framework for JAVA EE7 web apps
Jan 2010 - Nov 2013
Java Developer
Bankdata
JSR 286 portlet development
IBM Struts portlet development/li>
Solution architecture
Dec 2008 - Jan 2010
COBOL Developer
Bankdata
Development on z/OS
JCL Development
DB2 SQL
Database design
Projects
AML (Safewatch profiling)
Optimizing 3rd party solution for our needs and implementing our first profiling solution. a lot of effort was spend on optimizing the vendors solutions as it was simply not ready for the transaction load we needed to run.
VISA Dankort 2Gen
Application design and development of backend solution
Mobilpenge
Solution design and development of backend solution for transfering money between customers.
Sepa Direct Debit
Solution design and development of backend solution to enabling transfers via SEPA Direct Debit
Credit Solutions
Developing credit solutions for coordinated "Tinglysnings" process in Denmark, which was being digitalized at the time.
Jan 2008 - Sep 2008
.Net CE Developer
Microting
Design & deveopment in C# for .NET CE
Product & business development
A very interesting part time job I had alongside my studies. Microting was a start up in the process of developing a solution to collecting customer feedback via a PDA. We were a very small team so everybody was in on the whole thing. I learned a lot about start-ups and how much work is needed to land customers when you don't have a real product yet.
Education
Aug 2006 - Nov 2008
Datamatiker
EUC Lillebælt
Aug 2001 - Nov 2004
HTX
EUC Syd
Training & Certifications
Microsoft Azure Fundamentals - AZ-900 (2021)
Microsoft Security, Compliance, and Identity Fundamentals - SC-900 (2021)
Azure Architect Technologies - AZ-303 (2021)
Microsoft Azure Architect Design - AZ-304 (2021)
IT Arkitekt, Foundation - Nov 2013
IT Arkitekt, Practitioner - Okt 2015